Here we are in late August, temperatures are starting to cool, kids are getting back in school and mountain towns like Breckenridge, Frisco, Copper Mountain, Vail, Winter Park, Grand Lake, Steamboat and Aspen are less crowded.
Now is the time to get out and enjoy all the activities the mountains offer.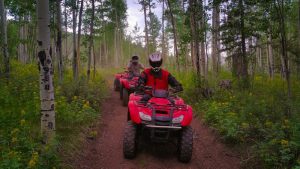 Take a Jeep or a 4x4 tour thru the backcountry, a photographer's dream, see wildlife close up and personal or drive up to the continental divide. Want a little more action hop on a ATV and explore the mountains on your own or go on a guided tour with a professional outfitter. Learn about the history of Breckenridge, or Vail or Winter Park with professional guides that know the backcountry.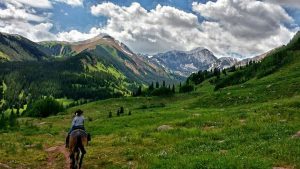 Seeing the mountains of Colorado by horseback will give you a sense of how it once was. Outfitters in Aspen, Vail, Breckenridge, or Estes Park will guide you through aspen groves, mountain streams, up through Rocky Mountain National park and area's only accessible by horseback with scenery one only sees in the movies. Do something different by horseback and experience a cattle drive, professional cowboys will show you how and you will have an experience of a lifetime.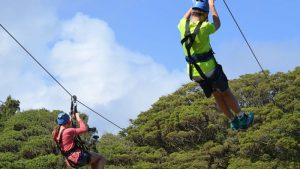 Everybody talks about it, fall is a great time to experience a Zipline. Go on a Zipline and feel that adrenaline rush as you go thru colored scenic forests, over mountain streams and experience views from 12,000 feet in elevation.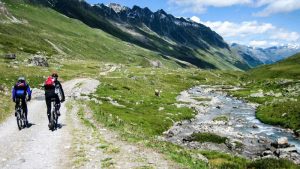 Did you know Colorado has over 39,000 miles of bike trials! Enjoy the mountains of Colorado and exercise at the same time by renting a mountain bike and experience the backcountry trail system Colorado offers. Mountain biking not your thing rent a street bike and enjoy hundreds of miles of bike paths through Breckenridge, Frisco, Copper Mountain, Keystone, Vail, Aspen, Estes Park, Steamboat, Winter Park and Grand Lake. You can also enjoy a guided bike tour including Denver and Golden Colorado as well as Colorado's mountain towns.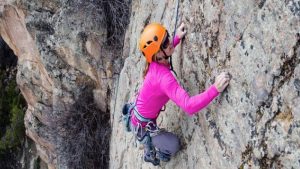 For the adventurous try rock climbing with certified guides from beginner to expert. Guided tours offer everything from half-day novice treks to overnighters on the side of a mountain. There is even a tour where you can enjoy lunch onside of a sheer mountain cliff! Colorado has it all!
The fall is a wonderful time of the year to explore the Colorado Rockies. The magnificent aspen gold along with the spectacular Indian Summers make this time of year a true treasure in Colorado. Plan now and get out and enjoy the Rocky Mountains of Colorado!