It is the time of year leaves are changing, mountain tops have a dusting of snow and temperatures are dropping. What's next Skiing, snowboarding and going snowmobiling in scenic Breckenridge, Colorado.
Snowmobiling Breckenridge has unlimited trails: open meadows, snowmobiling thru beautiful pine forests and up and over the continental Divide. Go over Georgia pass for unsurpassed views and a photographers dream, snowmobiling Breckenridge has it all.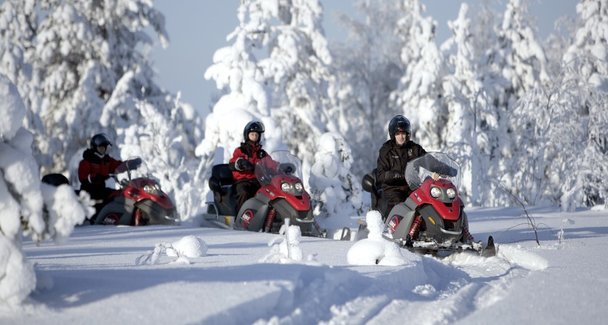 Breckenridge , Colorado is in the central Rockies an hour and a half from Denver,Colorado.The annual snowfall is over 300 inches and the perfect place to go snowmobiling. The local outfitter always has new sleds including high performance snowmobiles and will provide you with helmets , goggles , snowmobile suits and everything you need to keep warm with snowmobiling Breckenridge.
Snowmobiling in Breckenridge , Colorado is great for the whole family , no experience is needed, outfitters will have professional guides to teach the inexperienced and make sure the snowmobiling is a safe and memorable experience for everyone.
Go snowmobiling in Breckenridge, Colorado and have a the experience of a lifetime.