One of the most popular and growing winter sports is the thrill of Dog Sledding Breckenridge, Colorado or dog sledding in Vail, Colorado and it is an adventure the whole family from children to adults will never forget.
You will learn about the dogs as well as the art of how to handle the team. Most outfitters will give you the choice of either just being a passenger to sit back and enjoy the ride and take in the beautiful panoramic views or be in the moment and actually mush the team of beautiful Siberian Huskies. The rides normally last an hour in duration and normally take up to six people at a time. The dog sled outfitters in Breckenridge, Colorado or Vail, Colorado primarily use either Siberian or Alaskan Huskies.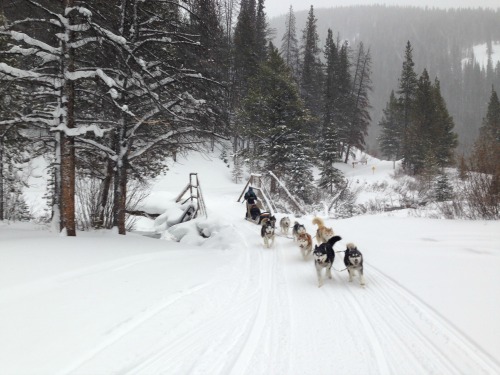 Before your adventure begins your guides will explain how to mush your team of huskies and how to handle and guide your sleigh. Most tours include a snowmobile that will accompany the dog sled and will pull a sled with the balance of the group since in the dog sled there will be the driver and in some cases 1 passenger. During the tour the group will be able to take turns mushing the dogs. Before you book your tour ask about private rides and the difference in rates and the duration of the ride.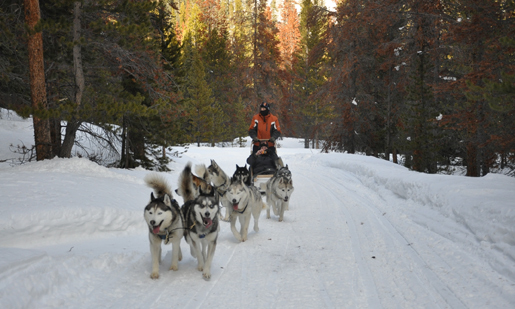 Dog sledding has a long and rich history that goes back to the days of gold mining and mail routes in the Alaskan territory. The only means of transportation back then was the use of dogs. The dogs that were used back then had to be large dogs from retrievers to Malamutes and Siberians. As time progressed and mushing became a sport, the large dogs could not compete and the breed we now know as the Alaskan Husky which was much faster, had more endurance and was gentler became the dogs we now see in commercial use.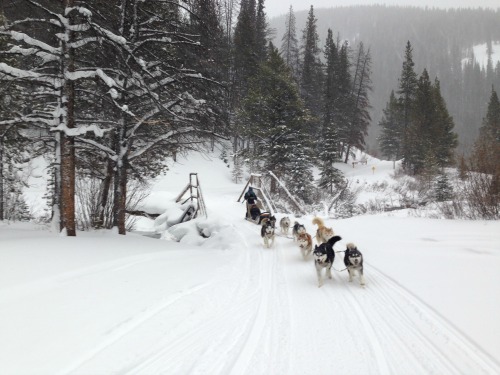 Planning your Breckenridge dog sledding adventure or Dog Sledding Vail or anywhere in Colorado needs preparation, make sure you bring the proper clothes, layering is always best, long underwear, snow pants or a snow suit, a warm jacket, gloves or mittens ( mittens are normally warmer ) and a warm hat and sunglasses or goggles. In many cases the outfitter will provide a helmet and a snowsuit. Always check if there is a cost attached. If you are planning to bring your family check to see if there are any age restrictions or weight restrictions. If you are pregnant check with your doctor and the outfitter may need to see a doctors permission slip.
Enjoy the experience, take plenty of pictures and be safe.