Now that the Summer's temperatures are getting cooler and thoughts are turning to winter vacations and planning.
Besides skiing or snowboarding, snowmobiling is truly an adventure for the whole family.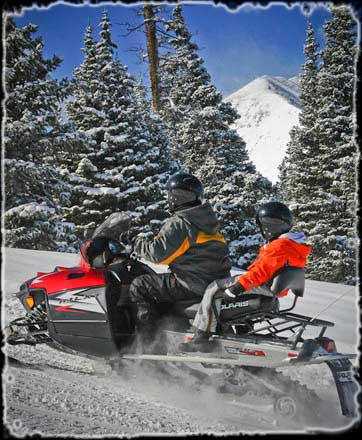 Snowmobiling will take you up through the high country seeing beautiful vista's going through breathtaking pine forests, some tours will take you above tree line or up to the continental divide for the photographs of a life time.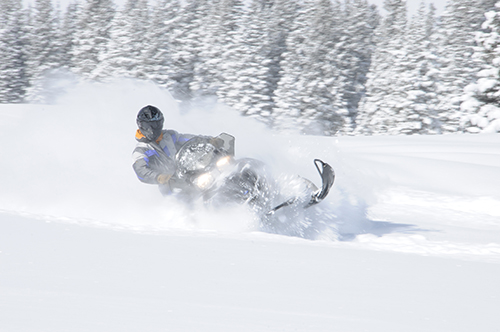 Outfitters will provide you with warm suits, boots, and helmets. It is a good idea for you to wear layers including long underwear, neck gators and make sure you bring googles and warm mittens or gloves, mittens provide better insulation and warmth.
Ladies that are pregnant make sure you check with your doctors first
Snowmobiles give you the option of either riding single or double, your choice. You also have the option with some outfitters to either take a tour with a professional guide or rent a sled on your own and explore the backcountry with its many open bowls and forests. A word of caution before taking a sled out on your own, check with the outfitter on snow conditions and the necessary experience needed.
All this information can be found on www.coloradomountainactivities.com Be safe and enjoy your journey!